I know some people are over the whole "dystopia" thing but I'm not. That's mostly because I'm ready for the fall of the government and the chaos that's to come. I have a first aid kid and a backpack full of supplies in the trunk of my car RIGHT NOW. I'm ready!! Also with The Darkest Minds coming out in a few days, I figure why not!!
Hello friends, this is my new blog series. We librarians know (and maybe other people, do they use this term anywhere else?) that readers advisory is one of the most important aspects of our job. We recommend books to a patrons based off their interests. For those of your interested in Dystopia, here you go!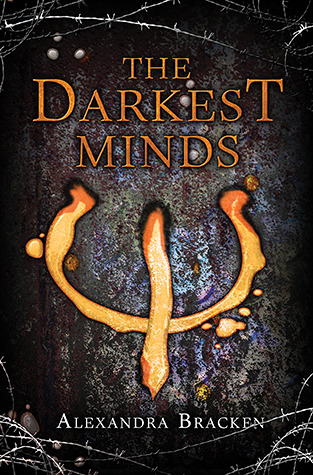 When Ruby woke up on her tenth birthday, something about her had changed. Something frightening enough to make her parents lock her in the garage and call the police. Something that got her sent to Thurmond, a brutal government "rehabilitation camp." She might have survived the mysterious disease that had killed most of America's children, but she and the others emerged with something far worse: frightening abilities they could not control.
Now sixteen, Ruby is one of the dangerous ones. When the truth comes out, Ruby barely escapes Thurmond with her life. She is on the run, desperate to find the only safe haven left for kids like her—East River. She joins a group of kids who have escaped their own camp. Liam, their brave leader, is falling hard for Ruby. But no matter how much she aches for him, Ruby can't risk getting close. Not after what happened to her parents. When they arrive at East River, nothing is as it seems, least of all its mysterious leader. But there are other forces at work, people who will stop at nothing to use Ruby in their fight against the government. Ruby will be faced with a terrible choice, one that may mean giving up her only chance at having a life worth living
Your mother hollers that you're going to miss the bus. She can see it coming down the street. You don't stop and hug her and tell her you love her. You don't thank her for being a good, kind, patient mother. Of course not—you launch yourself down the stairs and make a run for the corner.Only, if it's the last time you'll ever see your mother, you sort of start to wish you'd stopped and did those things. Maybe even missed the bus.But the bus was barreling down our street, so I ran.
Fourteen kids. One superstore. A million things that go wrong.
In Emmy Laybourne's action-packed debut novel
Monument 14
, six high school kids (some popular, some not), two eighth graders (one a tech genius), and six little kids trapped together in a chain superstore build a refuge for themselves inside. While outside, a series of escalating disasters, beginning with a monster hailstorm and ending with a chemical weapons spill, seems to be tearing the world—as they know it—apart.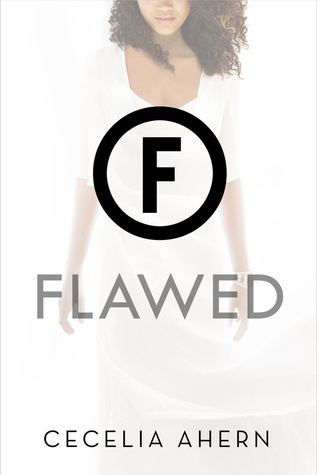 (Note: Full disclosure, this wasn't my cup of tea, but I know that other bloggers have enjoyed it.)
You will be punished…

Celestine North lives a perfect life. She's a model daughter and sister, she's well-liked by her classmates and teachers, and she's dating the impossibly charming Art Crevan.

But then Celestine encounters a situation where she makes an instinctive decision. She breaks a rule and now faces life-changing repercussions. She could be imprisoned. She could be branded. She could be found flawed.

In her breathtaking young adult debut, bestselling author Cecelia Ahern depicts a society where perfection is paramount and flaws lead to punishment. And where one young woman decides to take a stand that could cost her everything.
For the millions who log in every day, Warcross isn't just a game—it's a way of life.
The obsession started ten years ago and its fan base now spans the globe, some eager to escape from reality and others hoping to make a profit. Struggling to make ends meet, teenage hacker Emika Chen works as a bounty hunter, tracking down Warcross players who bet on the game illegally. But the bounty hunting world is a competitive one, and survival has not been easy. To make some quick cash, Emika takes a risk and hacks into the opening game of the international Warcross Championships—only to accidentally glitch herself into the action and become an overnight sensation.
Convinced she's going to be arrested, Emika is shocked when instead she gets a call from the game's creator, the elusive young billionaire Hideo Tanaka, with an irresistible offer. He needs a spy on the inside of this year's tournament in order to uncover a security problem . . . and he wants Emika for the job. With no time to lose, Emika's whisked off to Tokyo and thrust into a world of fame and fortune that she's only dreamed of. But soon her investigation uncovers a sinister plot, with major consequences for the entire Warcross empire.
(Note: This would fall under the category of new adult. It get's mighty sexy)
No one expects the apocalypse.
Arden Highmore was living your average postgrad life in Rochester, New York, when someone flipped the "off" switch on the world. No cell phones, no power, no running water—and no one knows why. All she and her roommate, John, know for sure is that they have to get out, stat. His family's cabin near the Canadian border seemed like the safest choice.
It turns out isolation doesn't necessarily equal safety.
When scavengers attack, it's John's ridiculously handsome brother, Gabriel, who comes to the rescue. He saves Arden's life, so he can't be all bad…but he's also a controlling jerk who treats her like an idiot. Now their parents are missing and it seems John, Gabriel, their kid sister, Maggie, and Arden are the only people left alive who aren't bloodthirsty maniacs.
No one knows when—or if—the lights will come back on and, in the midst of all that, Arden and Gabriel are finding that there's a fine line indeed between love and hate. How long can they expect to last in this terrifying new world, be it together or apart?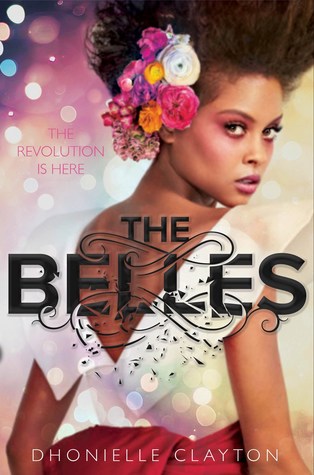 Camellia Beauregard is a Belle. In the opulent world of Orléans, Belles are revered, for they control Beauty, and Beauty is a commodity coveted above all else. In Orléans, the people are born gray, they are born damned, and only with the help of a Belle and her talents can they transform and be made beautiful.
But it's not enough for Camellia to be just a Belle. She wants to be the favorite—the Belle chosen by the Queen of Orléans to live in the royal palace, to tend to the royal family and their court, to be recognized as the most talented Belle in the land. But once Camellia and her Belle sisters arrive at court, it becomes clear that being the favorite is not everything she always dreamed it would be. Behind the gilded palace walls live dark secrets, and Camellia soon learns that the very essence of her existence is a lie—that her powers are far greater, and could be more dangerous, than she ever imagined. And when the queen asks Camellia to risk her own life and help the ailing princess by using Belle powers in unintended ways, Camellia now faces an impossible decision.
With the future of Orléans and its people at stake, Camellia must decide—save herself and her sisters and the way of the Belles—or resuscitate the princess, risk her own life, and change the ways of her world forever.
So there we have it. A few books for your enjoyment and all of them are Dystopian. Some of the books have diverse authors, some diverse characters, some have white characters in the book but the character is played by a black person in the movie (shout out to Darkest Minds). I hope these lists are helpful to a few people out there. I think I'll start posting these every Sunday. Start the week off right!