As much as I LOVE Dystopia, I also love Fantasy!! Shout out to my friend Jenn who started that craze. I tend to gravitate toward urban fantasy, and adult urban fantasy at that, but here I present to you, my list of diverse, not diverse, own voices, and not own voices Fantasy novels to help out our librarians, or readers looking to expand their horizons.
(For those middle grade readers and lovers!!)
It's Maddy's turn to have a bayou summer. At first she misses life back home in the city, but soon she grows to love everything about her new surroundings -- the glimmering fireflies, the glorious landscape, and something else, deep within the water, that only Maddy sees. Could it be a mermaid? As her grandmother shares wisdom about sayings and signs, Maddy realizes she may be only the sibling to carry on her family's magical legacy. And when a disastrous oil leak threatens the bayou, she knows she may also be the only one who can help. Does she have what it takes to be a hero?

A coming-of-age tale rich with folk magic, set in the wake of the Gulf oil spill, Bayou Magic celebrates hope, friendship, and family, and captures the wonder of life in the Deep South.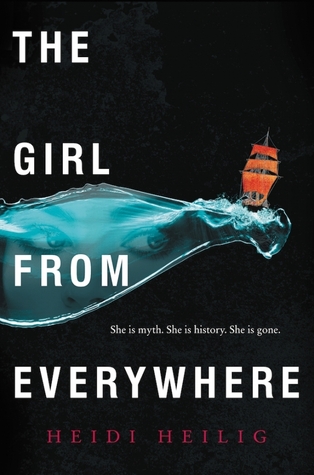 Nix has spent her entire life aboard her father's ship, sailing across the centuries, across the world, across myth and imagination.
As long as her father has a map for it, he can sail to any time, any place, real or imagined: nineteenth-century China, the land from
One Thousand and One Nights
, a mythic version of Africa. Along the way they have found crewmates and friends, and even a disarming thief who could come to mean much more to Nix.
But the end to it all looms closer every day.
Her father is obsessed with obtaining the one map, 1868 Honolulu, that could take him back to his lost love, Nix's mother. Even though getting it—and going there—could erase Nix's very existence.
For the first time, Nix is entering unknown waters.
She could find herself, find her family, find her own fantastical ability, her own epic love.
Or she could disappear.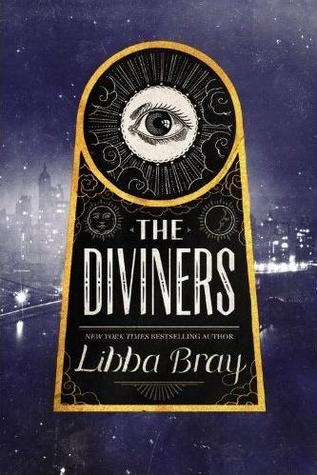 Evie O'Neill has been exiled from her boring old hometown and shipped off to the bustling streets of New York City—and she is pos-i-tute-ly ecstatic. It's 1926, and New York is filled with speakeasies, Ziegfeld girls, and rakish pickpockets. The only catch is that she has to live with her uncle Will and his unhealthy obsession with the occult.

Evie worries he'll discover her darkest secret: a supernatural power that has only brought her trouble so far. But when the police find a murdered girl branded with a cryptic symbol and Will is called to the scene, Evie realizes her gift could help catch a serial killer.

As Evie jumps headlong into a dance with a murderer, other stories unfold in the city that never sleeps. A young man named Memphis is caught between two worlds. A chorus girl named Theta is running from her past. A student named Jericho hides a shocking secret. And unknown to all, something dark and evil has awakened.
(You don't often see an interracial couple on the cover of a book, and it's pretty darn good at that.)
When a visit to the Tower of London triggers an overwhelmingly real vision of a beheading that occurred centuries before, Cole Ryan fears she is losing her mind. A mysterious boy, Griffon Hall, comes to her aid, but the intensity of their immediate connection seems to open the floodgate of memories even wider.
As their feelings grow, Griffon reveals their common bond as members of the Akhet—an elite group of people who can remember past lives and use their collected wisdom for the good of the world. But not all Akhet are altruistic, and a rogue is after Cole to avenge their shared past. Now in extreme danger, Cole must piece together clues from many lifetimes. What she finds could ruin her chance at a future with Griffon, but risking his love may be the only way to save them both.
Full of danger, romance, and intrigue,
Transcendence
breathes new life into a perpetually fascinating question: What would you do with another life to live?
Meet Scarlett, a smart, sarcastic, kick-butt, Muslim American heroine, ready to take on crime in her hometown of Las Almas. When a new case finds the private eye caught up in a centuries-old battle of evil genies and ancient curses, Scarlett discovers that her own family secrets may have more to do with the situation than she thinks -- and that cracking the case could lead to solving her father's murder.

Jennifer Latham delivers a compelling story and a character to remember in this one-of-a-kind debut novel.
There's your list. I hope you enjoy it.